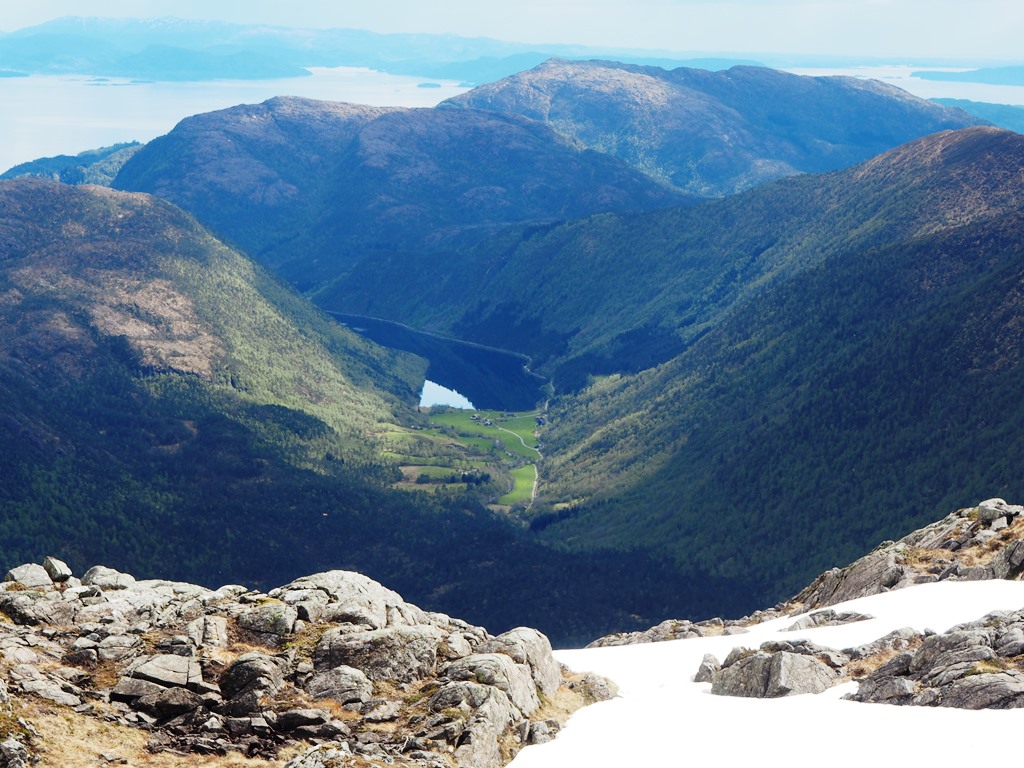 Os-vidden er ikke så flat som en kanskje skulle tro av navnet. I løpet av 15 kilometer er du innom hele fem topper; Svinningen/Sveningen (842 m), Søtefjellet (769 m), Sauskolten (732 m), Rindafjellet (715 m) og Midtsæterfjellet (604 m). Det er 6 km fra parkeringsplassen ved Midtsæter til parkeringsplassen i Øvredalen, så det kan lønne seg å ha to biler, sette igjen sykler eller arrangere transport på andre måter. Hvis du har sykkel, er det verdt å merke seg at parkeringen ved Midtsætter ligger en god del høyere enn den i Øvredalen. Hvis du blir sliten av turen over vidden, kan det hende at du helst vil ha nedoverbakke tilbake til bilen.
Vi startet i Øvredalen og gikk opp på Svinningen (toppen heter Sveningen på Ossiden og Svinningen på Bergenssiden). Det er drøye 5 km og ca 800 høydemeter til toppen. Hvis du fortsetter over vidden, er det greit å huske på at du har ganske mange kilometer igjen, og at det ikke er helt flatt. Du bør beregne god tid og ha med godt med klær, mat og drikke. Det er vanskelig å beregne hvor lang tid dette tar. Vi gikk på «en dårlig dag» der formen ikke var helt på topp, og brukt over 6 timer. Hvis du går i rolig tempo med flere pauser, er nok 6 timer et greit estimat, men det er selvsagt mulig å bruke kortere tid.
Turbeskrivelse: Kjør mot ferjeleiet i Hatvik (Os) og ta til venstre ved skilt til Lønningsdal og Samnanger (F 137). Du kjører bla langs Samnangerfjorden. Ikke så lenge etter tar du til venstre mot Øvredalen og kjør Øvstedalsvegen langs Øvredalsvatnet. Innerstst i Øvredalen er det en ganske stor parkeringsplass ved det tidligere klubbhuset til Os Golfklubb. Parkeringsplassen ved Midsæter finner du ved å ta til venstre litt før Øvredalsvatnet, denne er noe mindre.
Stien starter rett før broen ved parkeringsplassen. De første to kilometerne går du på traktorveg/skogsveg. Etter litt over en km på god skogssti, kommer du ut av trærne og får fin utsikt. Da er du på ca 400 meter over havet. Når du kommer til et myrområde med et lite vann, blir stien mer utydelig. Det er merket med hvite firkanter malt på fjellet. Det siste stykket er nokså bratt, og du må delvis klatre oppover fjellsiden til toppen (ingen farlige partier). Svinningen er det høyeste fjellet i Os, og utsikten er flott i alle retninger. Fra Svinningen og ned mot vidden er det litt kupert. Når du kommer ned, er det stort sett fin sti hele vegen, og det er merket med firkanter og noen turskilt. Det er ca 300 meter stigning igjen, fordelt på de siste fire toppene. Vi gikk ikke opp på Sauskolten denne gangen, da vi har vært der før. Det er en liten avstikker fra stien. Det samme gjelder Rindafjellet.
Krevende topptur
14,5 km
842 m.o.h
1150 meter stigning
6 timer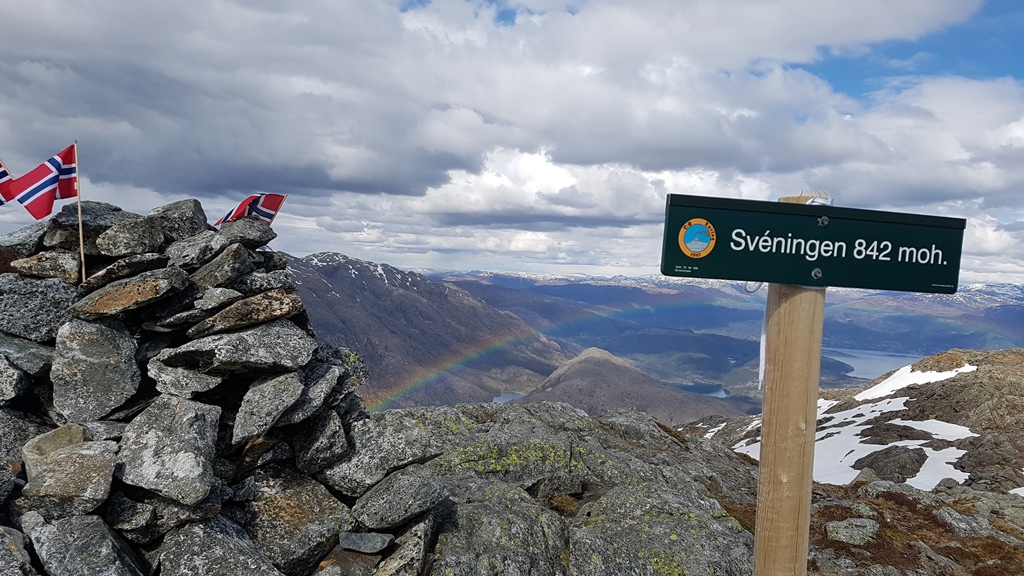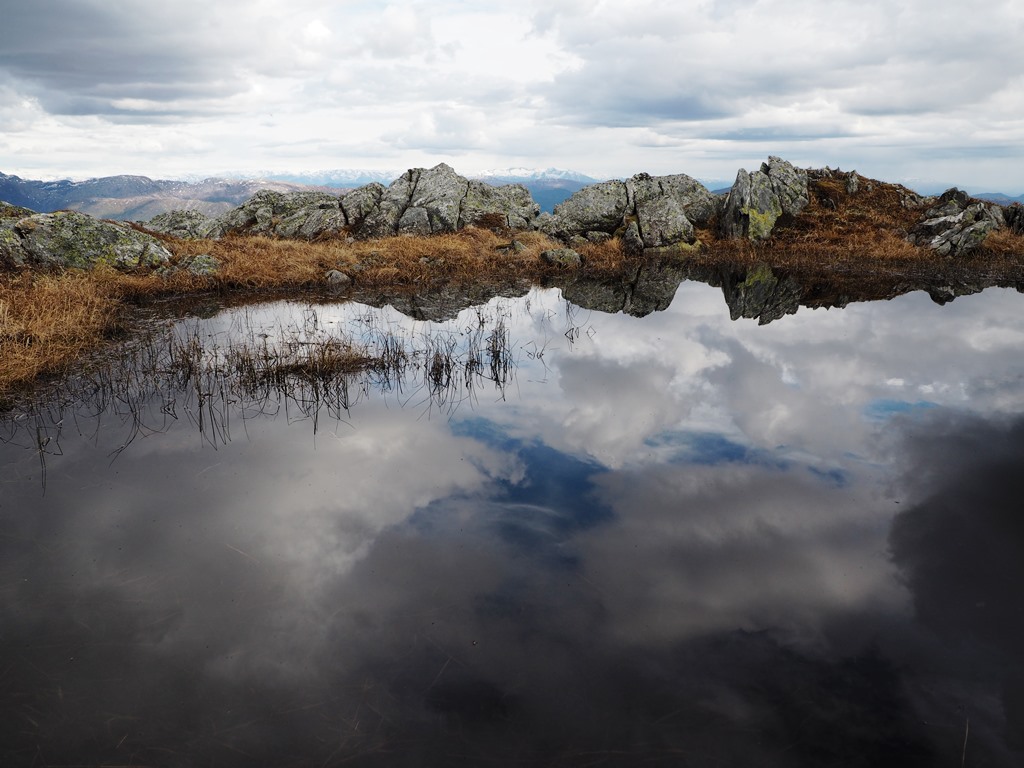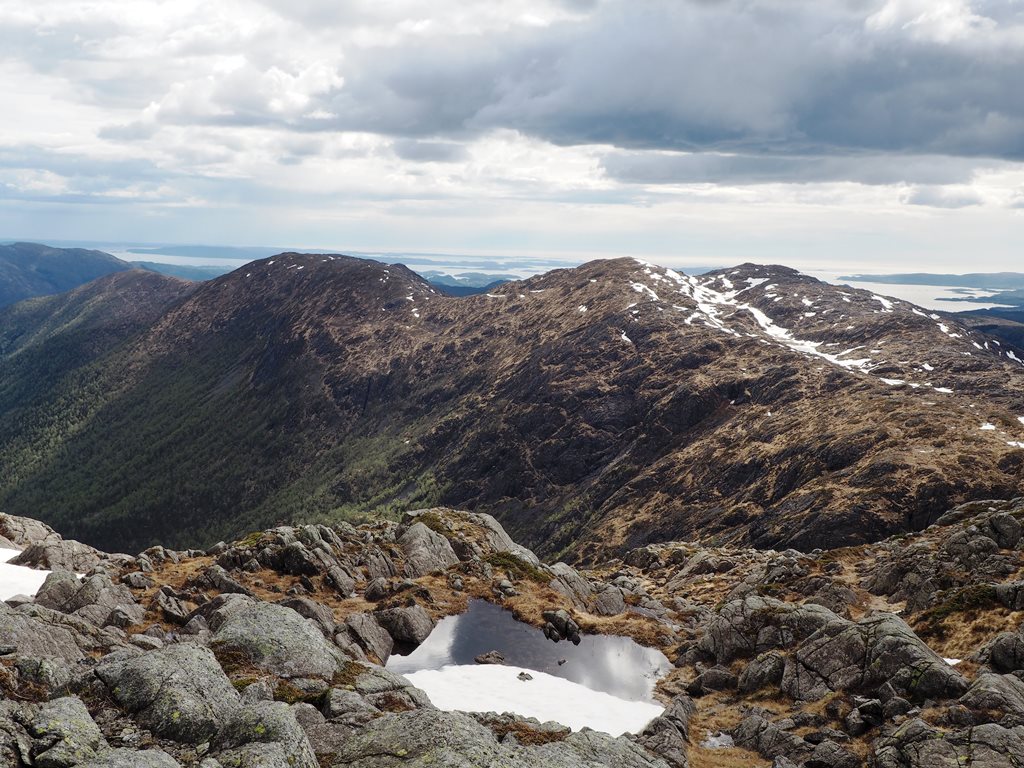 Dette er et område med flere muligheter. Ved gå fra Øvredalen opp til toppen og ned samme vei, blir turen rett i underkant av 10 km. Ved å gå fra Midtsæter kan du velge hvor mange av toppene du ønsker å gå til, før du snur å går samme vei tilbake.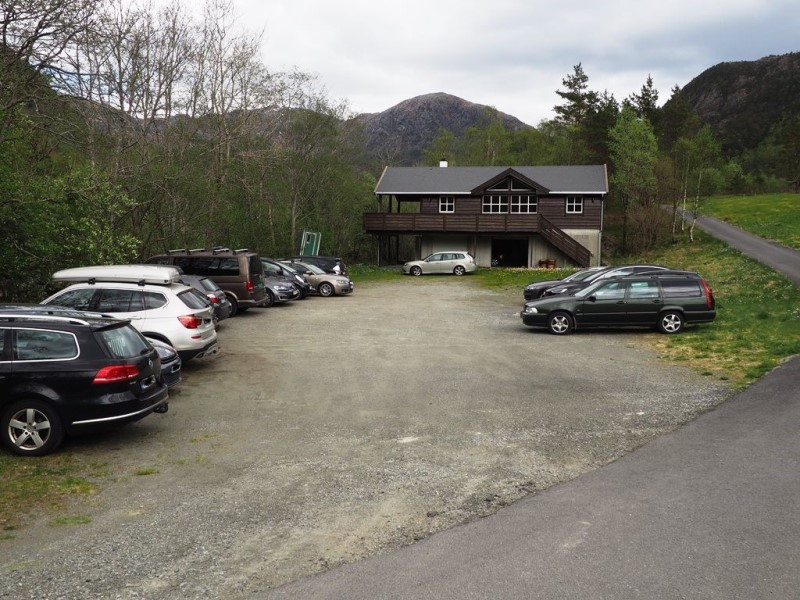 Total distance:
14.64 km
Max elevation:
871 m
Min elevation:
84 m
Total time:
07:19:00
Download file:
Svenningen over Osvidden 22.05.2021.gpx