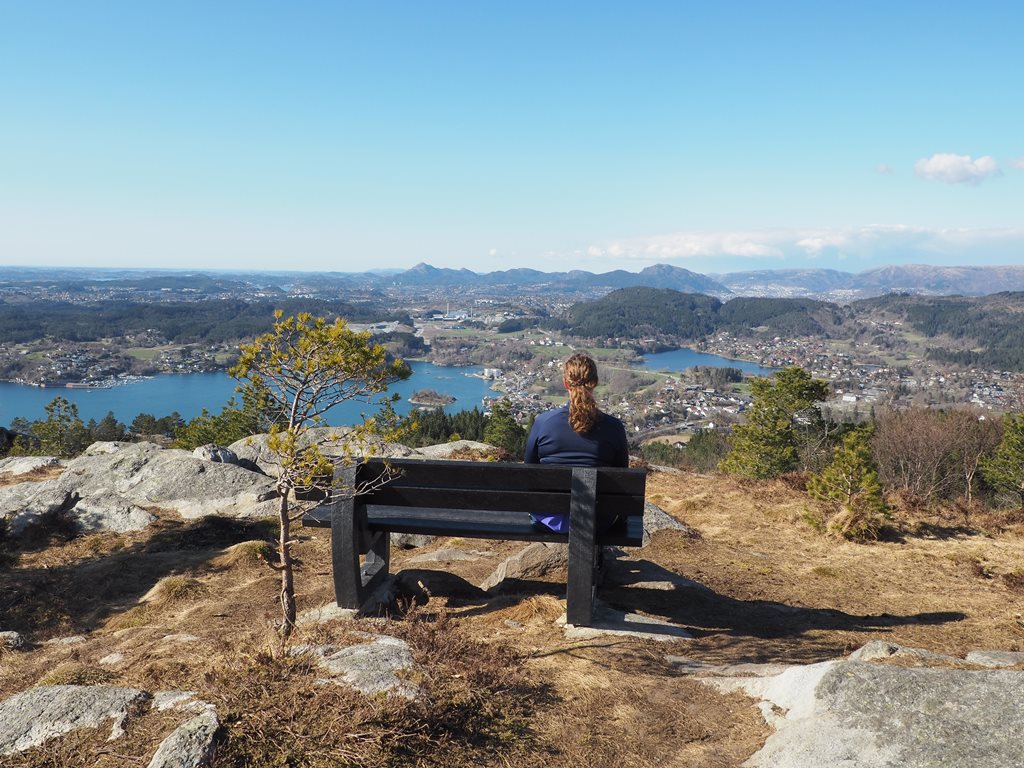 Linken (Lyseskarfjellet) og Folldalsvarden ligger ved siden av hverandre på Fanafjellet og kan nås på flere måter. Begge har flott utsikt i alle retninger. En enkel topptur, som ogå er en del av TiTur21, er å gå fra parkeringsplassen på oppstigningen mot Fanafjellet (ca 1.7 km fra Fana Kirke). Du kan også gå fra Fanaseter. Denne ruten har minst stigning, men stien er nokså kupert. Den passer fint som en opplevelsestur med mange utsiktspunkt, hytter og benker undervegs. Det er en enkel tur, men med ganske mange våte områder og en de hopping fra stein til stein, balasering på stokker osv, tar den litt tid å gå. Vår favoritt er turen som starter ved Coop Extra Fana. Vi bruker den som treningstur opp og ned, eller går den som en runde. Turen fra Folldalsvarden og ned mot Krokeidevegen kan være veldig våt og deler av stien er litt vanskelig å forsere hvis det er glatt. Det er satt opp tau der det er brattest, men den er best å gå når det ikke er is eller for vått.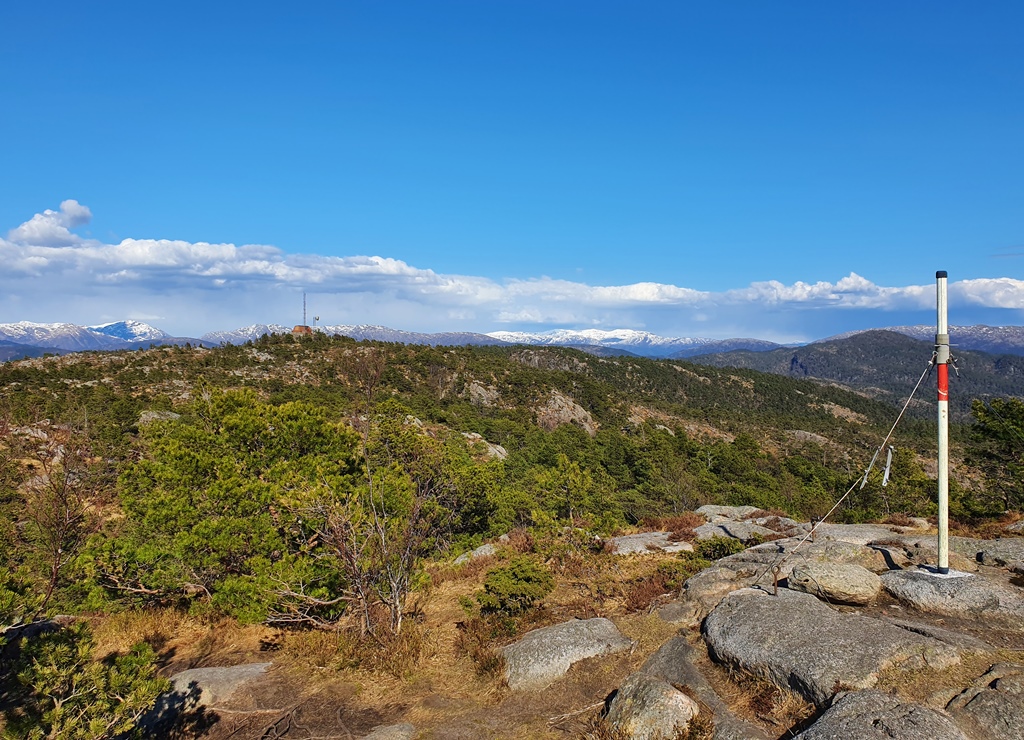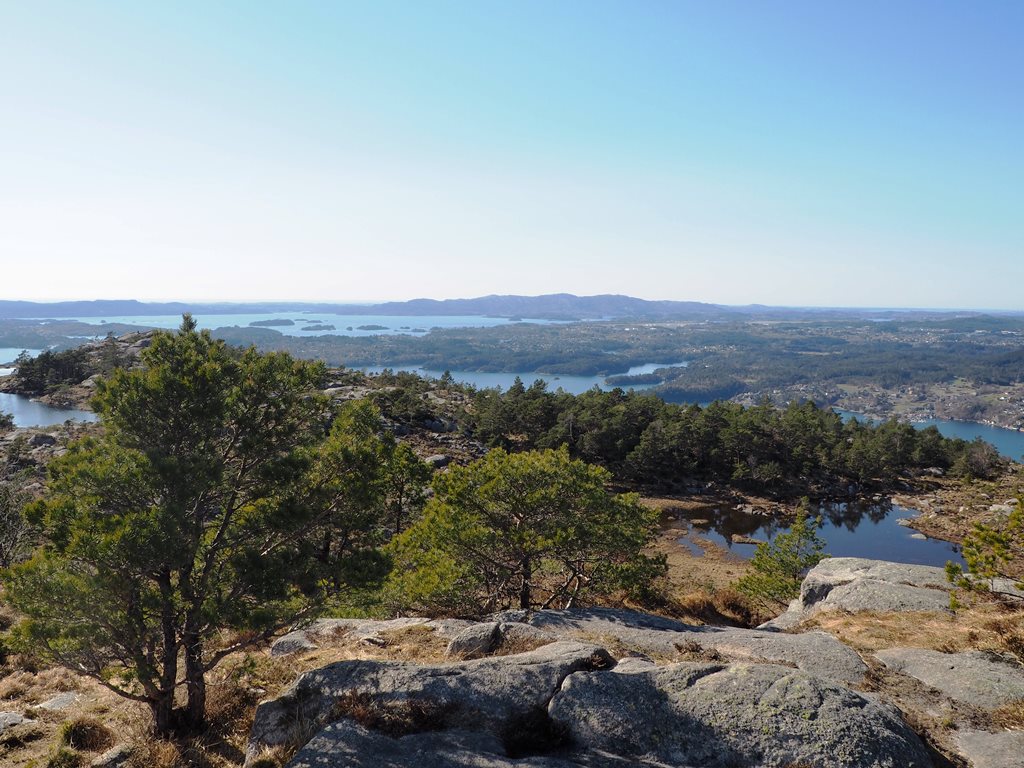 Turbeskrivelse for Linken fra Coop Extra Fana:
Kjør mot Krokeide, butikken ligger på høyre hånd. Det er greit å parkere der når butikken er stengt. Kryss veien og gå inn i boligfeltet. Ta til høyre inn Fanavollen. Det er skiltet med jubileumsstien. Ta til venstre på sti ved en snuplass, nesten i enden av vegen. Følg samme merking som jubileumsstien til du kommer ut av skogen og ser trappene til Linken på høyre hånd. På toppen kan du ta til venstre for å gå opp til masten, eller til høyre for et fint utsiktspunkt og sti videre til Folldalsvarden. Fra Linken fortsetter du rett fram ca 1 km til du kommer til Folldalsvarden. Hvis du vil gå turen som en runde, tar du stien som går ned til høyre mot to små vann. Stien fortsetter rett frem og svakt mot høyre ned et bratt parti. Senere skal du mer til høyre. Hele dette stykket er myrete og vått. Du kommer etterhvert tilbake til en gapahuk/hytte. Her kan du følge sti ned til venstre til du treffer jubileumsstien igjen, eller du kan gå ned den bratte traktorvegen til bebyggelsen, som i gpx-filen. Vi fulgte vegen Sageneset til Krokeidevegen og gikk opp til butikken. Gpx-filen vår ble laget før jubileumsstien, så den viser en litt annen vei opp via gapahuken. Der jubileumsstien tar en krapp ventresving over en lang klopp, gikk vi rett frem og til venstre etter gapahuken.
Enkel topptur
6 km
313 m.o.h og 300 m.o.h
330 meter stigning
2,5 timer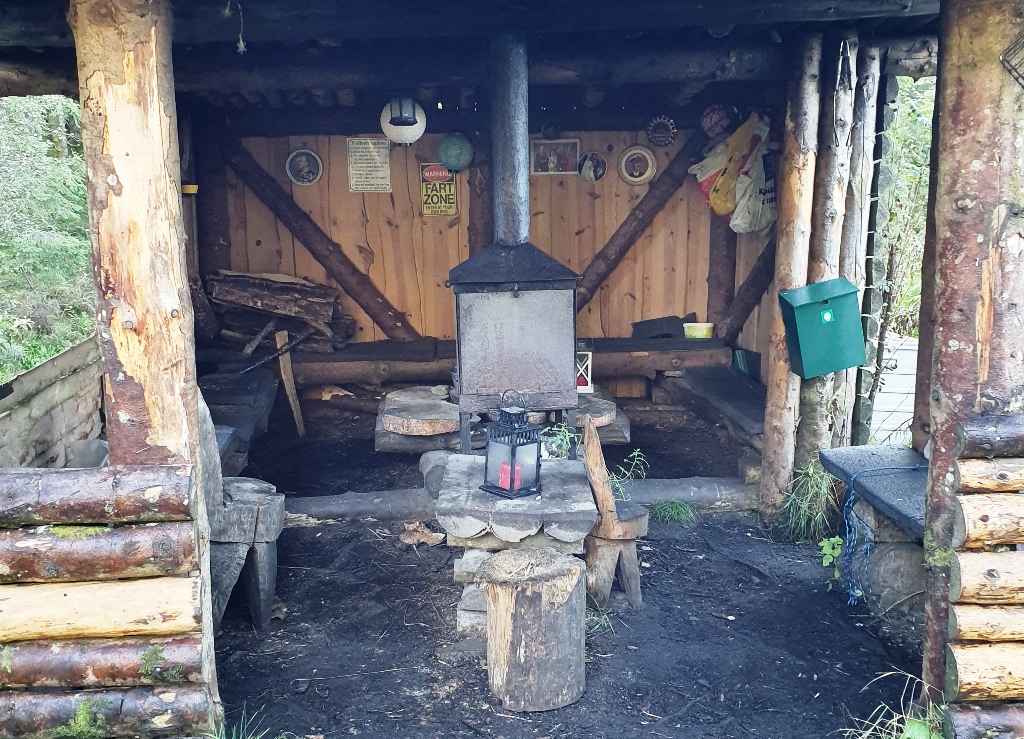 Total distance:
7.9 km
Max elevation:
316 m
Min elevation:
14 m
Total time:
02:26:39
Download file:
Linken-Folldalsvarden_2019-09-21.GPX
Turbeskrivelse fra parkering i Fanafjellsvegen til Folldalsvarden
Start turen på grusvei fra bommen og ta til venstre etter ca 50 meter. Følg stien til du møter grusvegen igjen. Gå litt til høyre og kryss vegen. Stien fortsetter i det skogkledte partiet mellom to myrer. I starten av en myr går det en sti til høyre som leder deg rett til trappene opp til Linken. Vi gikk glipp av den, så vi gikk litt lenger før vi møtte stien fra Fanaseteren. Vi to til høyre og til høyre igjen før vi så trappene opp til Linken. Du kan gå innom Linken når du kommer opp, eller fortsette rett frem mot Folldalsvarden. Vi valgte å gå samme veg tilbake fra Varden, da runden som er nevnt i Titur21 er myrete og litt tung å gå.
Enkel topptur
4,3 km
300 m.o.h
205 meter stigning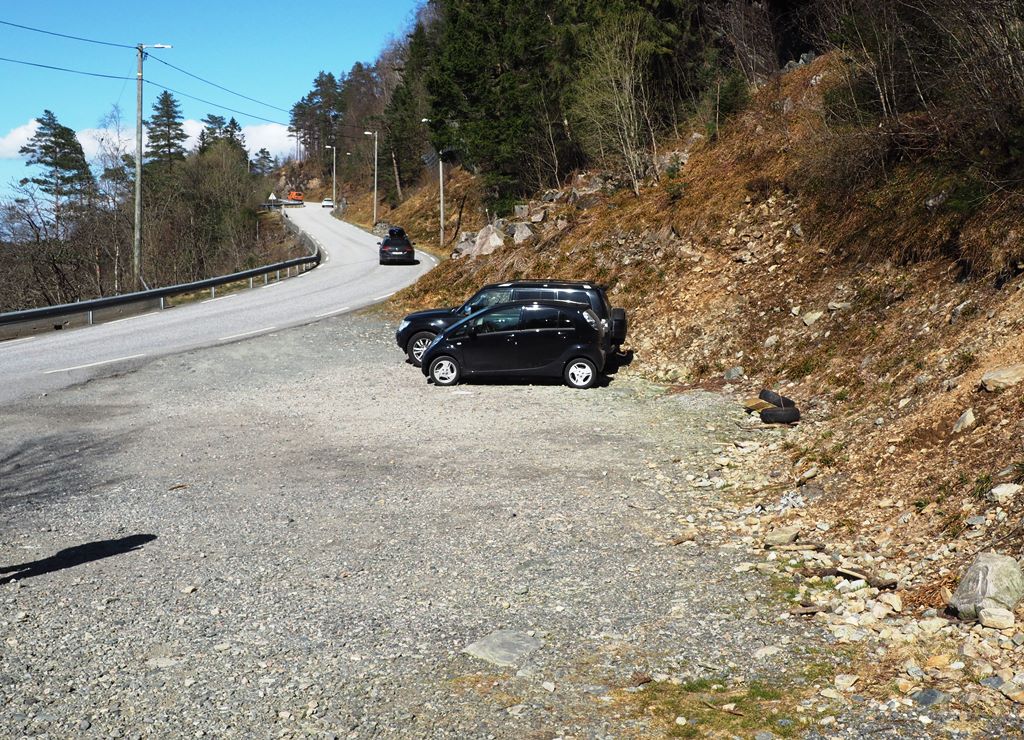 Total distance:
4.35 km
Max elevation:
345 m
Min elevation:
223 m
Total time:
01:25:43
Download file:
Folldalsvarden 30.04.2021.gpx
Turbeskrivelse fra Fanaseter
Turen starter ved Fanaseteren på Fanafjellet. Det er en stor parkeringsplass på andre siden av veien. Ved grinden til Vestlandske setermuseum (Hordamuseet), står det skiltet til turløyper og kart over de forskjellige rutene. Det er mange stier i området, og turen kan varieres med sløyfer. Det er godt merket undervegs. Vi begynte på den ruten som er merket med lilla piler. Du går gjennom stølsområdet opp en grusveg og tar av på sti til høyre. Følg merkingen. Stien går i skog og myrterreng med en del våte områder, røtter og steiner. Det er flere fine utsiktspunkt, blandt annet Rambergstoppen og Jans plass. Du passerer også Fanegrinden, en liten hytte for turfolket, og flere benker. Siste del opp til Linken går du i trapper. Hold til venstre mot masten når du kommer på toppen. Du kan fortsette mot Folldalsvarden hvis du vil ha en lenger tur (se beskrivelse over). I stedet for å gå samme vei ned trappene, fulgte vi merket sti langs kanten av fjellet (til høyre hvis du har masten bak deg og ser mot Fanaseter). Det var våtere på denne stien, men vi fikk fin utsikt mot fjorden. Etter hvert traff vi stien vi gikk på tidligere. Vi fulgte den et stykke, men tok av mot høyre ved Kloppedalen. Denne ruten var grei nok, men hvis du ikke er veldig opptatt av å gå en runde, vil vi anbefale å gå samme sti tilbake. Den alternative stien gikk i skog uten utsikt og med mange våte partier. Det eneste stedet det ikke var merket, var da vi kom til en grussti. Her tar en til venstre og kommer tilbake til museområdet.
Enkel topptur
4,8 km
255 meter stigning
2 timer
Parkering ved Fanaseter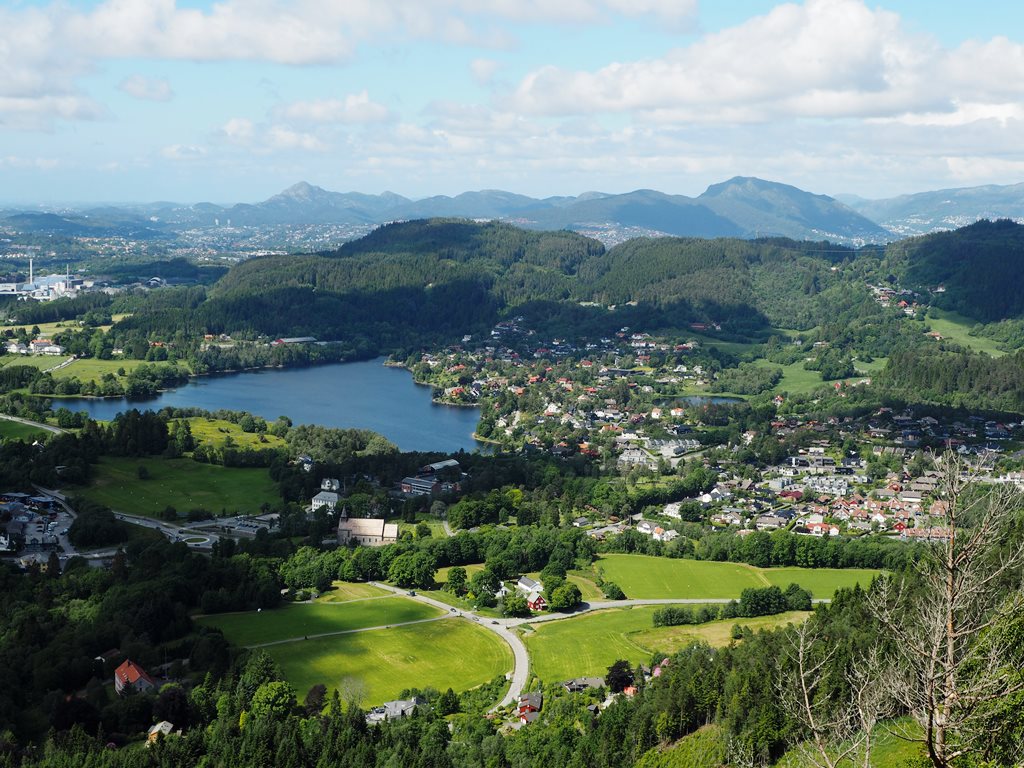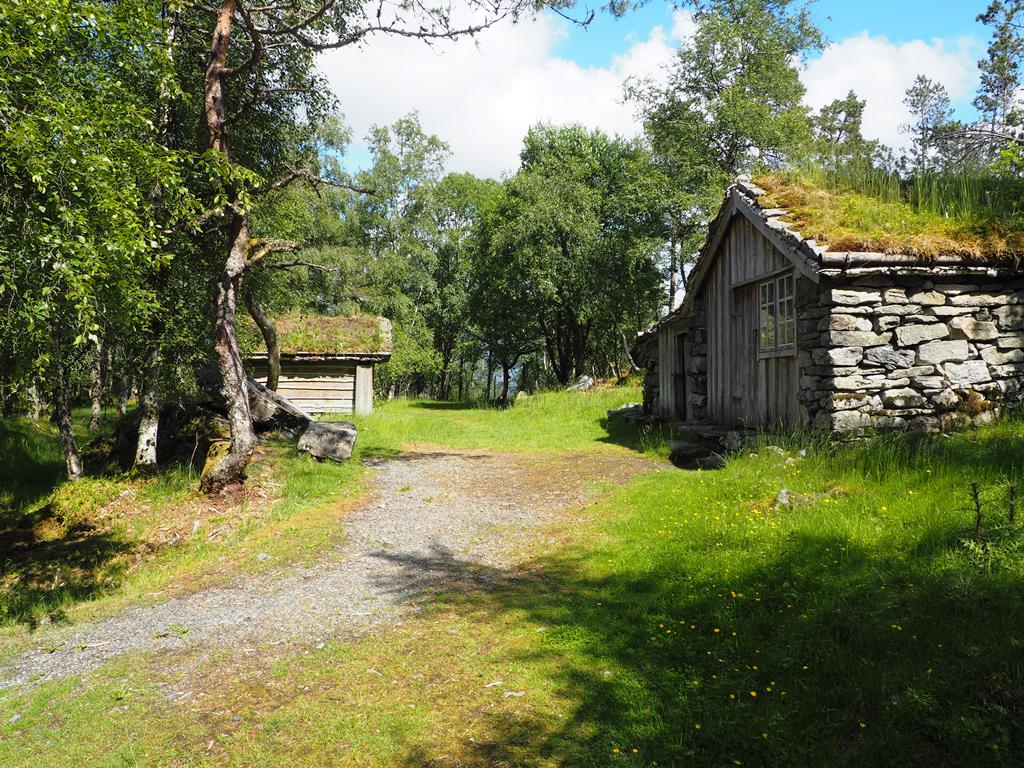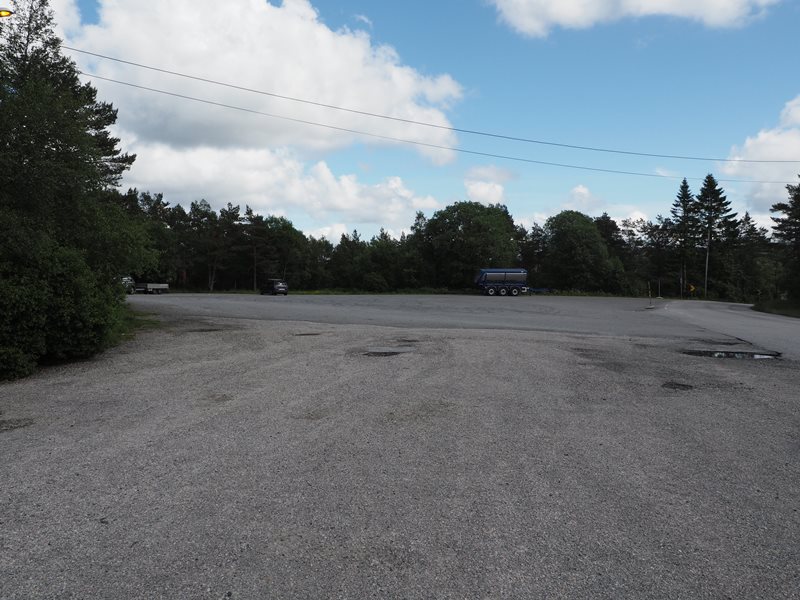 Total distance:
4.73 km
Max elevation:
349 m
Min elevation:
281 m
Total time:
01:54:25
Download file:
Linken fra Fanaseter 18.06.2021.gpx